Debra Crumby
Debra Crumby is a Licensed Aesthetician, Medical Assistant, Skincare Specialist and certified Cutera Laser Technician.  She has extensive training and experience in Aesthetic treatments and lasers.  Debra is a graduate of Big Island Beauty Academy and Southeast Occupational College, with 4 years of continuing educational credits in Dermatology, 15 years of diversified experience in Dermatology and Cosmetic treatments with a total of over 30 years in the medical field.
Debra is certified in Cutera laser technology, ThermiSmooth RF and TruSculpt 3D body contouring. She has the distinction of being physician trained to specialize in a variety of corrective treatments and advanced concepts in medical skin care. This allows her to perform many treatments including Titan, Limelight IPL, Laser Genesis, Pearl Fusion, microdermabrasion, photofacials, medical grade chemical peels, Cool Glide laser hair removal, and post-operative skin care.
Debra has been a Hawaii resident for more than 30 years and was raised in Southern California.  She specializes in acne treatments, brown spots, wrinkles and various issues with aging skin.  She loves working with clients and will tailor your treatments to address your individual concerns.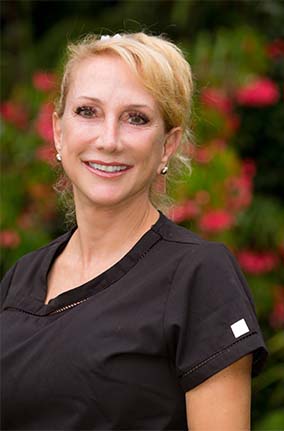 Malaea Marks
Malaea Marks is a Licensed Aesthetician and Medical Assistant. She graduated from Makana Esthetics Wellness Academy and continued her education towards medical aesthetics by becoming a certified Medical Assistant.
Malaea has spent an extensive amount of time working in our very own OR, assisting Dr. Hiranaka in cosmetic surgery. With the experience she has gained from assisting in these cosmetic surgeries she has been able to follow patients through the process of pre-op and aftercare for surgeries such as face-lifts, Pearl-Resurfacing, and C02 Laser treatments. Under the training of Dr. Hiranaka, Malaea has had the opportunity to use her Aesthetic and Medical skills to the utmost of professionalism and care for her patients.
Malaea was born and raised on the Big Island of Hawaii, went away to further her education and is excited to be back home and thrilled to be doing what she loves. She is looking forward to helping patients with their skin care needs, while also creating a relaxing experience.