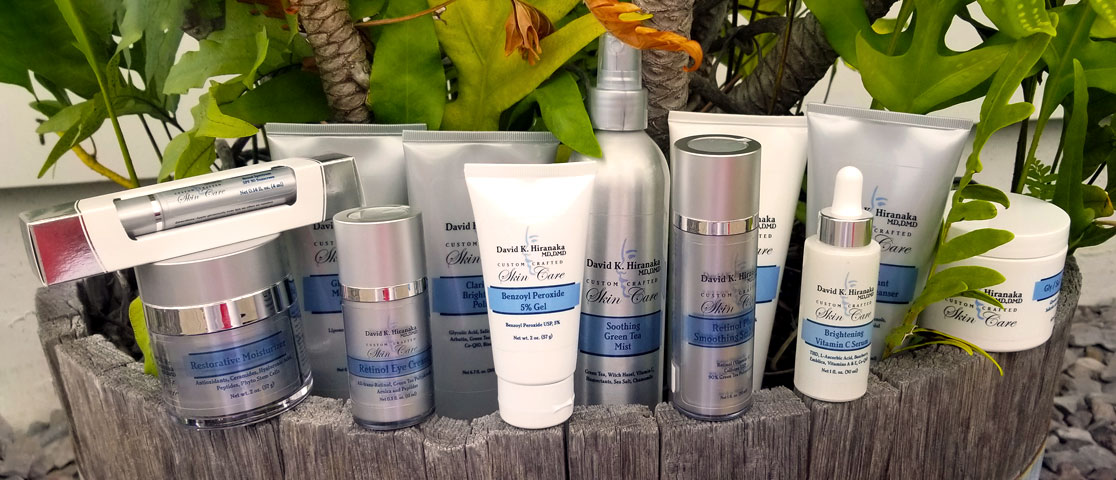 Dr. Hiranaka Custom Crafted Skin Care
Dr. Hiranaka's Custom Crafted products contain an array of antioxidants,  Green Tea Polyphenols, Vitamins A, C, E, and Co Q 10.Together they combat the Free Radicals which are the leading cause of aging skin and Skin Cancers. These Medical Grade products are Paraben free, made with the finest quality ingredients, including Retinol, Hyaluronic acid, herbal brighteners, Caffeine, Ceramides, Phyto-Stem Cells, Glycolic acid, and Salicylic acid. We carry products for every skin type and skin concern. All products consist of an elegant formula that is not sticky or shiny.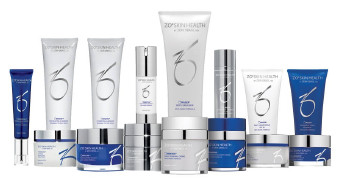 ZO Skin Health
Dr. Obagi has redefined the concept of skin health to include comprehensive solutions that bridge the gap between therapeutics and maintaining truly healthy skin.  ZO Skin Health features high concentrations of active ingredients formulated to stimulate change, higher concentrations of active ingredients mean better results. Retinol, the only topical ingredient scientifically proven to provide power anti-aging benefits, is the backbone to the ZO Skin Health line of products. Dr. Zein Obagi's next generation of therapeutic skincare products and treatments can create truly healthy skin.
EltaMD Sunscreen Products
EltaMD offers a line of superior sun protection formulas, designed with maximum efficacy in mind. Their broad-spectrum formulas are designed for all skin types. Specially formulated with zinc oxide, EltaMD provides long-lasting UVA and UVB protection with SPF ratings from 30 to 50.