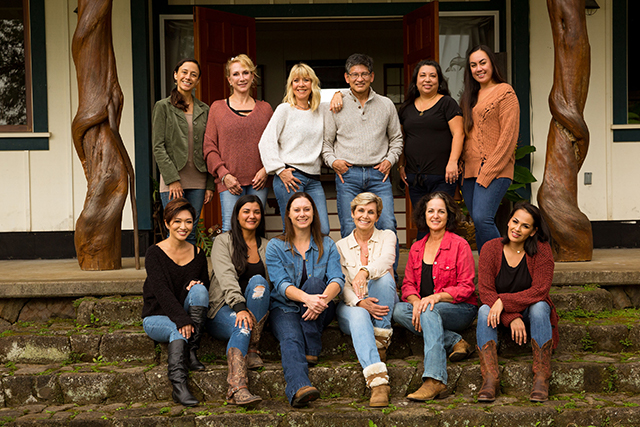 He's professional, polite and he does something that no other Doctors ever do. He "follows up" with you at the end of the day, with a phone call personally to see how you are feeling after your procedure.

Dr. Hiranaka and his staff immediately put me at ease and he explained exactly what he was doing throughout the procedure. He frequently asked me if I was doing okay and was professional and friendly.

The entire process--from start to finish, as well as my post-op recovery--went very smoothly and I am extremely happy with the cosmetic outcome. I cannot recommend Dr. Hiranaka highly enough!

I was impressed by Dr. Hiranaka's personal attention to my concerns and thorough answers to my questions. The decision as to which treatment was appropriate for me was arrived at with my input and participation. Thanks to Dr. Hiranaka's experience and the kindness of his well trained staff, my Pearl laser treatment was a complete success!

Dr. Hiranaka and his staff are very friendly and professional. They made me feel at ease, and patiently listened to and answered my questions during my consultation.

I have been a patient of David Hiranaka's practice for years. I have tried every other skincare physician on the island these past 12 years, and I prefer this practice. I never feel pressured or bullied into procedures and this is important to me.

I heartily recommend Dr. Hiranaka and his team to anyone desiring quality care. You are in very good hands at this office.

Dr. Hiranaka dedicates himself to each and every one of his patients. Now that I have had facial surgery; I reflect that I should have been here 10 years ago. My life has changed in so many different aspects. I am forever grateful, Dr. Hiranaka. I also must compliment your staff. They are all professional and caring.

The aftercare by Dr. Hiranaka's staff is outstanding. I am so grateful to him and them for everything they have done for me. I look younger and prettier, if I do say so myself. I am Dr. Hiranaka's number one fan. Anyone thinking of having work done (surgical or not) should do themselves a favor and visit Dr. Hiranaka's offices. You won't be disappointed.

I have been a patient of Dr. Hiranaka's for over 13 years and have had several procedures performed by him and his competent staff. I have been completely thrilled with the quality of his work and feel that we are very fortunate to have a doctor of his abilities in Kona.

I had a facelift procedure done at Dr. Hiranaka's office. It has honestly made me look (and feel) 15 years younger. Wonderful, youthful results which seem to only get even better.